Keep it simple
motion therapy
Dr, Jones will prescribe it to you when he has diagnosed that you have a simple message to convey to a large audience, and you have a tight time or budget for the project.
We can assure you that this is the best option to connect with your audience. Keep it simple!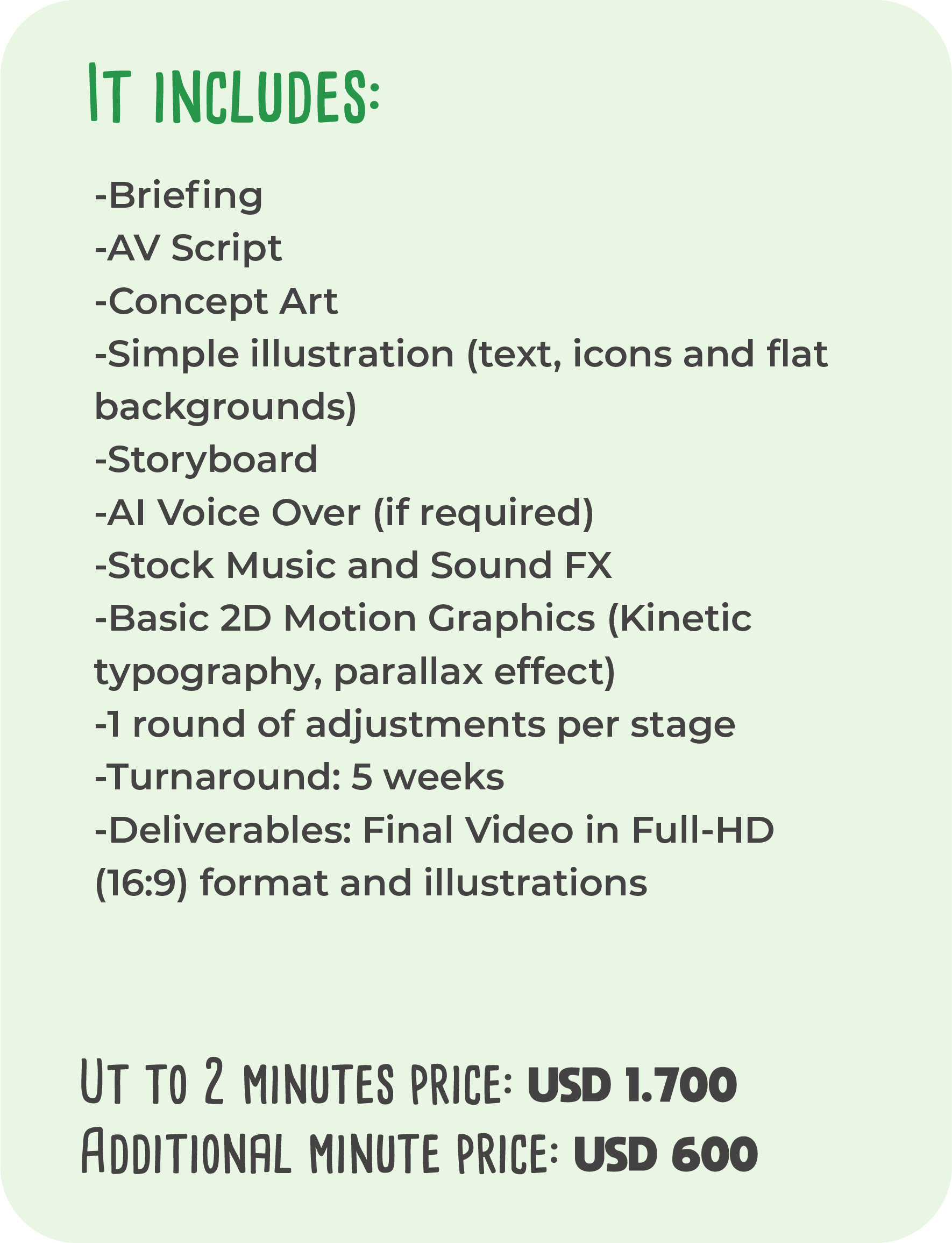 Make it better
motion therapy
In certain cases, Dr. Jones may diagnose that you require a bit more effort and additional hours of work to properly convey your message; This means that it's necessary to include some simple characters that allow us to develop a storytelling.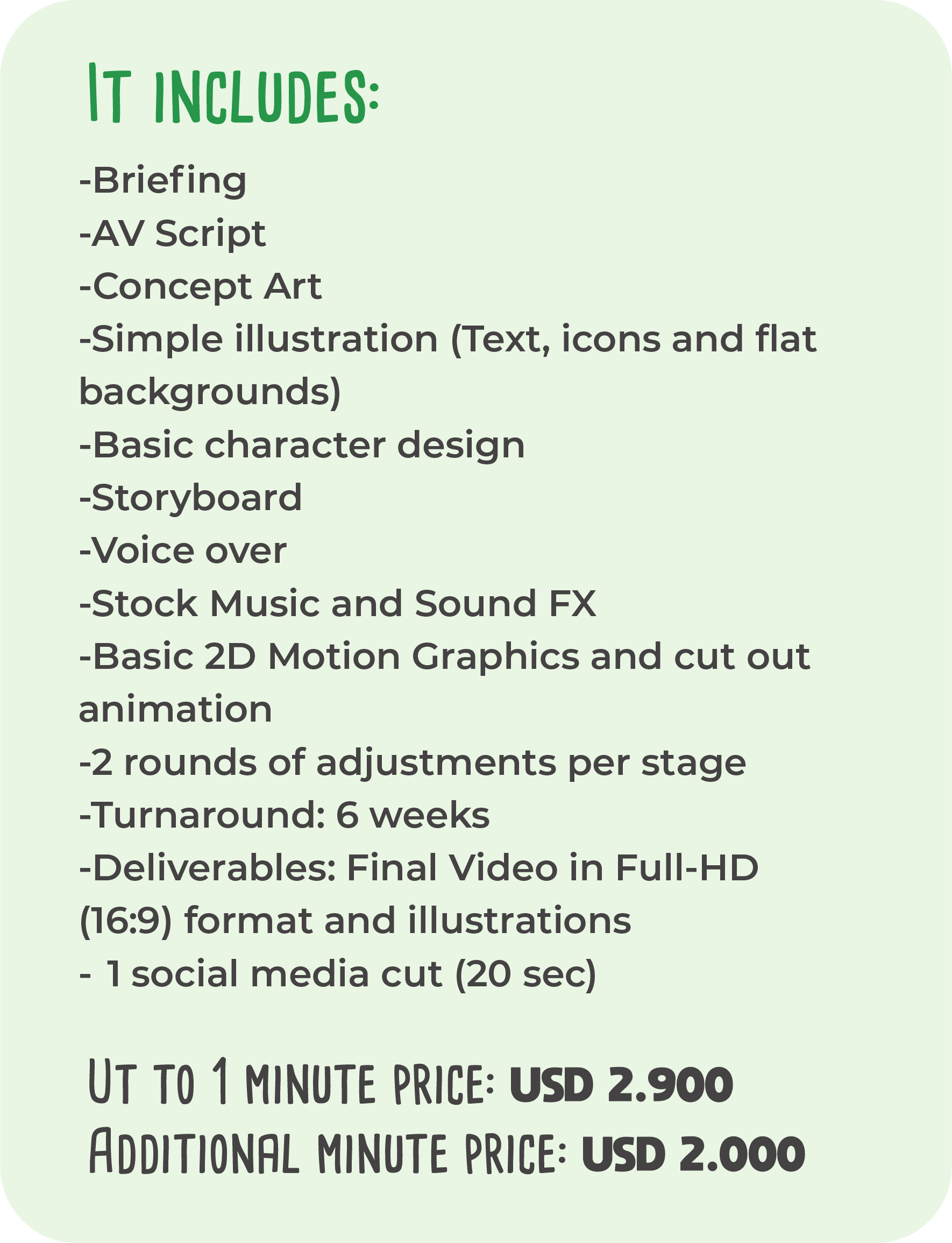 If Dr. Jones has diagnosed a great need for you to connect with your audience, he surely recommended you to take this therapy. In that case, it's better to hurry… Let's schedule the briefing meeting soon because we have around 5 weeks of work ahead… We are confident that, in the end, your audience will be connected with your message, brand, or product/service.